When:
December 16, 2017 @ 9:30 am – December 17, 2017 @ 3:30 pm
2017-12-16T09:30:00-08:00
2017-12-17T15:30:00-08:00
Where:
PNE Garden
2901 E Hastings St
Vancouver, BC V5K 5J1
Canada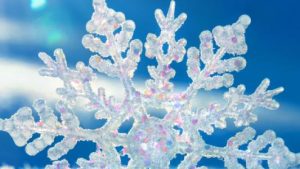 Celebrate the talents of the Cirkids in Lions, Tigers, Ringmasters, Centre Ring and Big Top programs in the yearly CircusWest Winter Walkabout event. Friends and families travel from one circus station to the next watching newfound circus talents of their children. Bring your camera and good cheer for the Cirkids as they showcase their skills!
WINTER WALKABOUT SCHEDULE
Saturday, December 16 SHOW 1
Sat & Mon Lions               Call time: 9:30am               Show:10:00am – 11:00am
Sat & Mon Tigers              Call time: 9:30am               Show: 10:00am – 11:00am
Saturday, December 16 SHOW 2
Sat Ringmasters Plus      Call time:11:30am              Show: 12:00pm – 1:00pm
Centre Ring II Sat            Call time: 11:30am              Show:12:00pm – 1:00pm 
Saturday, December 16 SHOW 3
Mon Ringmasters            Call time: 1:30pm               Show: 2:00pm – 3:00pm
Saturday, December 16 SHOW 4
Big Top and Ensemble    Call time: 3:30pm              Show: 4:00pm – 5:00pm
Sunday, December 17 SHOW 5
Sun & Wed Lions            Call time: 9:30am              Show: 10:00am – 11:00am
Sun & Wed Tigers           Call time: 9:30am              Show: 10:00am – 11:00am
Sunday, December 17 SHOW 6
Sun Ringmasters            Call time: 11:30am             Show: 12:00pm – 1:00pm
Sunday, December 17 SHOW 7
Sun Ringmasters Plus   Call time: 1:30pm              Show: 2:00pm – 3:00pm
Centre Ring II Sun         Call time: 1:30pm               Show: 2:00pm – 3:00pm
Sunday, December 17 SHOW 8
Wed Ringmasters          Call time: 3:30pm              Show: 4:00pm – 500pm