When:
June 21, 2018 @ 5:00 pm – June 25, 2018 @ 6:30 pm
2018-06-21T17:00:00-07:00
2018-06-25T18:30:00-07:00
Where:
PNE Garden Showcase
2901 E Hastings St
Vancouver, BC V5K 5J1
Canada

Contact:
Sarah Higgins
604-252-3679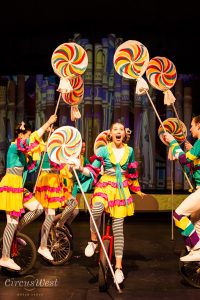 The CircusWest CIRKIDS Year End Showcases begin on June 21st and run until June 25th. We are excited to see the skills and talents of the CIRKIDS as they perform for family and friends in costumes with acts choreographed to music. Come support the young artists as they take to the stage and present their circus prowess for all to see!
CIRKIDS YEAR END SHOWCASE SCHEDULE
WEDNESDAY, June 20th
4:00pm CALL TIME Wednesday Cubs
4:25pm Showtime!
4:45pm Show Over
5:00pm CALL TIME Wednesday Ringmasters / Centre Ring
5:45pm CALL TIME Wednesday Lions / Tigers
6:30pm Showtime!
8:00pm Show Over
THURSDAY, June 21st
10:00am CALL TIME Thursday Cubs
10:25am Showtime!
10:45am Show Over
4:00pm CALL TIME Ensemble / Big Top
5:00pm Showtime!
6:00pm Show Over
SATURDAY, June 23rd
9:00am CALL TIME Saturday Ringmasters Plus / Centre Ring II (Sat)
9:45am CALL TIME Saturday Lions / Tigers
10:30am Showtime!
12:00pm Show Over
SUNDAY, June 24th
9:30am CALL TIME Sunday Ringmasters
10:15am CALL TIME Sunday Lions / Tigers
11:00am Showtime!
12:30pm Show Over
1:00pm CALL TIME Sunday Ringmasters Plus / Centre Ring II (Sun)
2:00pm Showtime!
3:00pm Show Over
MONDAY, June 25th
4:00pm CALL TIME Monday Cubs
4:25pm Showtime!
4:45pm Show Over
5:00pm CALL TIME Monday Ringmasters / Centre Ring
5:45pm CALL TIME Monday Lions / Tigers
6:30pm Showtime!
8:00pm Show Over