Dream Big, Push Limits, and Defy Gravity—All While Having Fun
CircusWest is a comprehensive circus arts centre for all ages. We offer children, teens, and adults an opportunity to explore circus arts in an encouraging, non-competitive environment. CircusWest is a creative space where individuals can dream big, push limits, and defy gravity.
12:00 am
After a 2 year hiatus, the Squamish CONSTELLATION FESTIVAL is back and in full force. CircusWest will be at the festival providing inspiring circus shows, workshops and a kinetic public art installation — and may make have a collaboration with one of the festival headliners.The Squamish Constellation Festival is a mind-blowing, heart-opening experience of music, art,[...]
ENDRICKSON FIELD SQUAMISH, BRITISH COLUMBIA
S2018-04-04T18:03:12-07:00April 4, 2018|
We're nearly there! It's almost SUMMERTIME. And you know what happens in the summer? Camp. CircusWest offers several summer camps in several locations [...]
Jay2017-12-07T21:17:02-08:00December 7, 2017|
 Our Society The CircusWest Performing Arts Society is structured to realize big dreams through its policies, [...]
S2017-10-25T17:13:48-07:00October 25, 2017|
CircusWest is rolling in to the November rain in style with new class offerings. If you're an adult or teen (13+) looking to [...]
A 10-month program where kids aged 3 to 18 can discover their strengths in a fun and supportive environment.
Adult & Teen
It's never too late, or too hard, or too weird to start something new and exciting. At CircusWest, adults and teens aged 13+ discover what they're really made of.​
You just need some space and equipment? CircusWest welcomes circus professionals at the PNE Garden Auditorium!
We offer private classes with our professional coaches, so you can learn at your own pace. You can also use these classes to work intensively on a particular skill.
Let our talented CirKids bring "wow factor" to your event, fair, or festival through compelling, artistic circus solos, duos, and group circus performances. We can provide for all your circus and entertainment needs from roving performers, to processions, to workshops, to circus acts, and even original theatrical circus productions.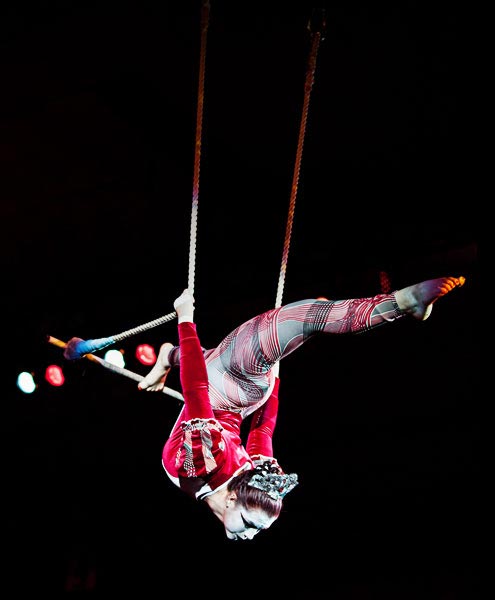 CircusWest is a one-stop shop for all things circus. Verve Inspired Circus, our corporate entertainment division, focuses on the delivery of high-quality professional circus acts and shows. If you need artistic circus with West Coast flair for your event, Verve Inspired Circus can help make your vision a reality!
BRAVO! BRAVO! BRAVO!

We, at CircusWest, could not be more proud of the AMAZING CAST of THE GOLDEN TICKET featuring our Performance and Apprentice Troupes. This same sentiment goes to the ENSEMBLE Troupe who did a superb pre-show on Friday through Sunday.
This cast was special! It was one of the most supportive, focussed and eager casts in CircusWest history — who were so happy to perform on a stage again in front of a LIVE AUDIENCE. In fact, due to COVID, only five of the cast members had done a circus show in a theatre setting before. So, they were all keen to give it everything had to make it a success!
The result on stage was truly amazing! Today was an emotional day as it was show closing and it was the final day of programming — and the last time we will see each other until The Fall.
It was also the last show for many of the cast who will be going to post secondary studies and other pursuits next year. Many have been in CircusWest for 10+ years!
And now, the work begins to take down the lights, the projector, the cyclorama, speakers, and set pieces and start dreaming of our show for next year.
WE ARE EXCEPTIONALLY PROUD OF ALL OF OUR PERFORMERS, CREW, MAKEUP ARTISTS, HAIR WRANGLERS, COACHES, VOLUNTEERS, CREATIVE TEAM, ADMINISTRATION, AUDIENCES and all that made THE GOLDEN TICKET the amazing success it was!
All we can say is BRAVO! You did a very good thing! ... See MoreSee Less

Very proud of these kids and all the people that went into making it such a success.
We are proud of all the performers! They did amazing! and big thank you to the coaches!
We really enjoyed the show! 👏 👏👏👏
AUDIENCES ARE FLIPPING OUT!

Miranda's epic Bungee Trapeze routine has audiences in awe at the GOLDEN TICKET show at the PNE Garden Auditorium.
There's ONLY ONE MORE CHANCE to see the show tonight at 7pm.
Tickets at www.ticketleader.ca/events/detail/circuswest-presents-the-golden-ticket
See you at the Circus!
Dream BIG with CircusWest! ... See MoreSee Less
Play

It was impressive for sure! The whole show was spectacular!
THE GOLDEN TICKET ENDS TODAY!

ONLY TWO MORE CHANCES to see THE GOLDEN TICKET.
Our circus adventure closes tonight.

We are so happy with the amazing response to our show the last three days and look forward to big houses TODAY at 12:30pm and 7:00pm today.
CircusWest performers and creative team and crew have given this show everything we've got --- and it is evident on stage as these young aspiring circus artists deliver a high energy, compelling tale of bravery, shenanigans and ultimately a sense of community.
This family friendly show based on Charlies and the Chocolate Factory's had a great run but will finish today --- so get your tickets at ow.ly/8Rse50JHsc0
We'd love to see you and the circus!
Dream BIG with CircusWest! ... See MoreSee Less
Play

Load more
The staff and students of CircusWest work and play on the unceded, ancestral lands of the Coast Salish peoples, including the Musqueam, Tsleil-Waututh, Sto:lo, Stz'uminus, Qayqayt and Squamish Nations. We are grateful for this land and the ongoing stewardship of it by these nations.