Dream Big, Push Limits, and Defy Gravity—All While Having Fun
CircusWest is a comprehensive circus arts centre for all ages. We offer children, teens, and adults an opportunity to explore circus arts in an encouraging, non-competitive environment. CircusWest is a creative space where individuals can dream big, push limits, and defy gravity.
There are no upcoming events to display at this time.
S2019-12-18T14:49:38-08:00December 18, 2019|
Hello, David here with a CircusWest alumni interview! This time, we're chatting with a recent graduate of Quebec Circus School, Claire Hopson. We [...]
S2019-08-30T16:27:07-07:00August 30, 2019|
For students needing someone to talk to, a source of community, or just needing information about a difficult subject - the following organizations [...]
S2018-11-28T14:37:59-08:00November 28, 2018|
Dear world, Well, it's that time again---the air is getting colder, the rain is falling and the CirKids are getting ready for the [...]
A 10-month program where kids aged 3 to 18 can discover their strengths in a fun and supportive environment.
Adult & Teen
It's never too late, or too hard, or too weird to start something new and exciting. At CircusWest, adults and teens aged 13+ discover what they're really made of.​
You just need some space and equipment? CircusWest welcomes circus professionals at the PNE Garden Auditorium!
We offer private classes with our professional coaches, so you can learn at your own pace. You can also use these classes to work intensively on a particular skill.
Let our talented CirKids bring "wow factor" to your event, fair, or festival through compelling, artistic circus solos, duos, and group circus performances. We can provide for all your circus and entertainment needs from roving performers, to processions, to workshops, to circus acts, and even original theatrical circus productions.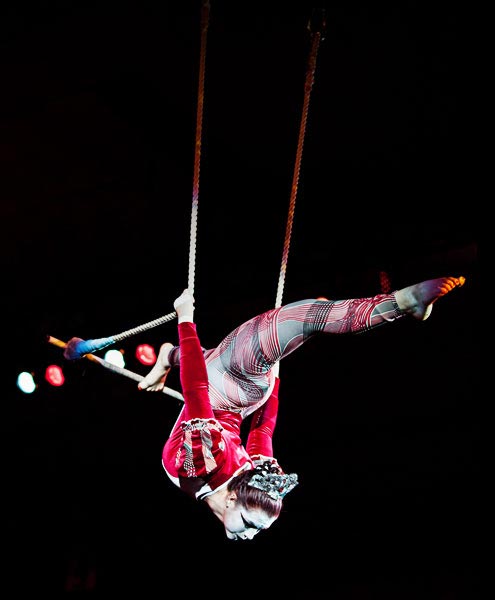 CircusWest is a one-stop shop for all things circus. Verve Inspired Circus, our corporate entertainment division, focuses on the delivery of high-quality professional circus acts and shows. If you need artistic circus with West Coast flair for your event, Verve Inspired Circus can help make your vision a reality!
GIVING TUESDAY - CIRCUSWEST PERFORMING ARTS SOCIETY

Across Canada and around the world, GivingTuesday unites people by sharing their capacity to care for and empower one another. GivingTuesday harnesses the potential of social media and the spirit of generosity to effect real change in their communities.
As such, CircusWest is raising funds this season to support outreach and bursaries for CirKids camps and classes. This fall, CircusWest launched the Renee Withers Memorial Bursary Fund initiative to allow kids, who may otherwise not be able, to afford circus training and experience the magic of performance and to find their tribe. Circus was a passion for Renee Withers connecting her, with people who, like herself, saw and approached the world in a different way.
CircusWest & Renee's family honour her memory with an ongoing fund to provide circus training and performance opportunities for other youth. To donate to the CircusWest Renee Withers Memorial Bursary Fund, please visit ow.ly/EYeY50H0hg9
We thank you for your consideration and support.
Dream BIG with CircusWest!

#givingtuesday #circuswest #circusbursary #dreambig #pnecircus #supportyourlocalcircus #circusforall #youtharts
#youthcircus #circusisfamily #hastingssunrise #eastvan #bethechange ... See MoreSee Less

Play

CIRCUSWEST 2021 AGM -- NOVEMBER 24TH

The CircusWest Performing Arts Society is holding our ANNUAL GENERAL MEETING on WEDNESDAY, NOVEMBER 24th @ 6PM in the PNE Hastings Room.

We encourage CIRCUSWEST MEMBERS to attend & show support our amazing non-profit organization, it's staff, board, volunteers & students.
This is an exciting time for CircusWest as we start to shift towards our new-normal & a great time to GET INVOLVED & come out & meet our DEDICATED BOARD OF DIRECTORS. This is also a GREAT TIME TO VOLUNTEER as we are always looking for diverse skill-sets to compliment our skill based board.

If you or someone you know is interested in volunteering on the CircusWest Board of Directors, please follow the link to the NOMINATION GUIDELINES.
ow.ly/GpM050GSsGy

Come to the AGM & Dream BIG with CircusWest! ... See MoreSee Less
Play

Load more
The staff and students of CircusWest work and play on the unceded, ancestral lands of the Coast Salish peoples, including the Musqueam, Tsleil-Waututh, Sto:lo, Stz'uminus, Qayqayt and Squamish Nations. We are grateful for this land and the ongoing stewardship of it by these nations.