Dream Big, Push Limits, and Defy Gravity—All While Having Fun
CircusWest is a comprehensive circus arts centre for all ages. We offer children, teens, and adults an opportunity to explore circus arts in an encouraging, non-competitive environment. CircusWest is a creative space where individuals can dream big, push limits, and defy gravity.
There are no upcoming events to display at this time.
Jay2019-12-18T14:49:38-08:00December 18, 2019|
Hello, David here with a CircusWest alumni interview! This time, we're chatting with a recent graduate of Quebec Circus School, Claire Hopson. We [...]
Jay2019-08-30T16:27:07-07:00August 30, 2019|
For students needing someone to talk to, a source of community, or just needing information about a difficult subject - the following organizations [...]
Jay2018-11-28T14:37:59-08:00November 28, 2018|
Dear world, Well, it's that time again---the air is getting colder, the rain is falling and the CirKids are getting ready for the [...]
A 10-month program where kids aged 3 to 18 can discover their strengths in a fun and supportive environment.
Adult & Teen
It's never too late, or too hard, or too weird to start something new and exciting. At CircusWest, adults and teens aged 13+ discover what they're really made of.​
You just need some space and equipment? CircusWest welcomes circus professionals at the PNE Garden Auditorium!
We offer private classes with our professional coaches, so you can learn at your own pace. You can also use these classes to work intensively on a particular skill.
Let our talented CirKids bring "wow factor" to your event, fair, or festival through compelling, artistic circus solos, duos, and group circus performances. We can provide for all your circus and entertainment needs from roving performers, to processions, to workshops, to circus acts, and even original theatrical circus productions.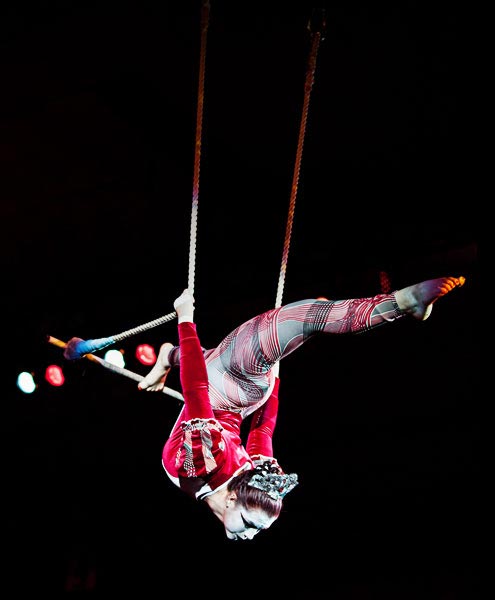 CircusWest is a one-stop shop for all things circus. Verve Inspired Circus, our corporate entertainment division, focuses on the delivery of high-quality professional circus acts and shows. If you need artistic circus with West Coast flair for your event, Verve Inspired Circus can help make your vision a reality!
CIRCUS PLAY!

CircusWest is on site at PLAYLAND today with shows and roving performances for all the families and young ones.
Here, Eva sets up for a big drop on silks and executes with grace.
This is just the beginning our our collaborations with PLAYLAND and the PNE as we have many plans for the months and years to come now that things are returning to normal.
Catch our shows at 2:00pm and 3:30pm today in the Kids Amusement & Ride area. If you miss it, don't worry — we'll be back!
Dream BIG with CircusWest!

#circuswest #playland #pne #hastingspark #circusamusment #summerfun #pnecircus #dreambig ... See MoreSee Less
CIRCUS THEATRE!

CircusWest has the honour of a mini-residency at the brand new North Delta Centre of the Arts this week — where we are trying some new ideas, blending projections with circus and developing new circus content / show concepts for 2022, 2023 and beyond.
The black box theatre was constructed during the pandemic and CircusWest was at the grand opening in April with shows and workshops — amongst an awesome lineup of Delta community arts groups and performers.
We look forward to many performances and collaborations with North Delta in years to come — as the theatre sits in the middle of Surrey, Ladner, Delta, White Rock, Tsawwassen, and South Delta — and will attract new audiences.
Tomorrow is our final day of dreaming, creating, experimenting in the theatre — and we thank the City and the theatre for the opportunity.
They say 'all the world's a stage' — and we've found one of our favourites in North Delta. It is spectacular!
Bravo!
Dream BIG with CircusWest!

#circuswest #northdeltacentreforthearts #northdelta #circusresidency #circusdreams #vervecircus #inspiredcircus #seatoskycircus #dreambig ... See MoreSee Less
HAPPY BC DAY!

August is OFFICIALLY HERE! Bad news is Summer is HALF OVER! Good news is CIRCUSWEST core programming and Sessional classes begin again in FULL FORCE in September!
Enjoy all BC has to offer this month from the Pacific Ocean, to the majestic mountains, to the lakes, and forests, and cities and towns in-between. At the same time, do you push ups and sits, practice some handstands, and stretch a little every day.
We are all so lucky yo live in this AMAZING province. Enjoy it fully before the days get shorter and the rains begin again!
Join us this September at www.circuswest.com/programs-classes/
See you soon!
Dream BIG with CircusWest!

#circuswest #Cirkids #summercircus #bcday #banff #spectacularbc #augustisoffciallyhere #bestplaceonearth #seatoskycircus #dreambig ... See MoreSee Less
Load more
The staff and students of CircusWest work and play on the unceded, ancestral lands of the Coast Salish peoples, including the Musqueam, Tsleil-Waututh, Sto:lo, Stz'uminus, Qayqayt and Squamish Nations. We are grateful for this land and the ongoing stewardship of it by these nations.