Dream Big, Push Limits, and Defy Gravity—All While Having Fun
CircusWest is a comprehensive circus arts centre for all ages. We offer children, teens, and adults an opportunity to explore circus arts in an encouraging, non-competitive environment. CircusWest is a creative space where individuals can dream big, push limits, and defy gravity.
There are no upcoming events to display at this time.
Jay2019-12-18T14:49:38-08:00December 18, 2019|
Hello, David here with a CircusWest alumni interview! This time, we're chatting with a recent graduate of Quebec Circus School, Claire Hopson. We [...]
Jay2019-08-30T16:27:07-07:00August 30, 2019|
For students needing someone to talk to, a source of community, or just needing information about a difficult subject - the following organizations [...]
Jay2018-11-28T14:37:59-08:00November 28, 2018|
Dear world, Well, it's that time again---the air is getting colder, the rain is falling and the CirKids are getting ready for the [...]
A 10-month program where kids aged 3 to 18 can discover their strengths in a fun and supportive environment.
Adult & Teen
It's never too late, or too hard, or too weird to start something new and exciting. At CircusWest, adults and teens aged 13+ discover what they're really made of.​
You just need some space and equipment? CircusWest welcomes circus professionals at the PNE Garden Auditorium!
We offer private classes with our professional coaches, so you can learn at your own pace. You can also use these classes to work intensively on a particular skill.
Let our talented CirKids bring "wow factor" to your event, fair, or festival through compelling, artistic circus solos, duos, and group circus performances. We can provide for all your circus and entertainment needs from roving performers, to processions, to workshops, to circus acts, and even original theatrical circus productions.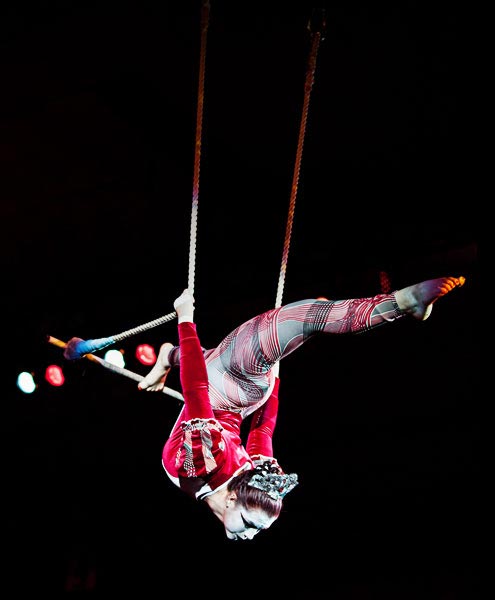 CircusWest is a one-stop shop for all things circus. Verve Inspired Circus, our corporate entertainment division, focuses on the delivery of high-quality professional circus acts and shows. If you need artistic circus with West Coast flair for your event, Verve Inspired Circus can help make your vision a reality!
JOIN THE PRIDE!

We are happy to announce OPEN SPACES in our popular LIONS program. Choose from a class on Monday, Wednesday, Saturday or Sunday.

CircusWest's LIONS class teaches fundamental circus skills to Cirkids aged 5 and 6. Participants learn circus acrobatics, juggling, trampoline, unicycling, and pyramids. Focusing on FUN and FUNDAMENTALS, these classes also help prepare Cirkids for future programs at CircusWest. LIONS classes are GRRRRRReat!

JOIN THE PRIDE at www.circuswest.com/programs-classes/cirkids-program/

Dream BIG with CircusWest!

#circuswest #cirkids #lions #grrrrrrreat #circusfundamentals #circusfun #lionswanted #JoinThePride #DreamBig ... See MoreSee Less
Play
LEVEL UP!
CircusWest is excited to offer our Provincial Performance Prepatory Program for a second year. 4P is designed for motivated circus and movement artists who desire high level specialized training.

- Gain training insight and develop new techniques
- Grow stronger and increase high performance fitness
- Learn marketing and branding tools to reach new audiences
- Create original and compelling circus acts
- Work with peers to produce ensemble circus numbers
- Design theatrical circus performances.

Successful applicants will train up to 16 hours per week over 9 months, beginning October 10th, 2022. Check www.4pcircuswest.com for all the details. LEVEL UP with CircusWest. ... See MoreSee Less
JOIN THE FUN!

Our Cirkids classes started this week & it was thrilling to have the kids back in the gym. So much energy, so much effort, and so much verve!

We do have some SPACES AVAILABLE in our CUBS (4-5yrs), LIONS (5-6 yrs). TIGERS (6-8yrs) and RINGMASTERS (9 yrs & up) programs. We offer these classes several times weekly so parents can choose the best day for their CIRKID.

SIGN UP NOW and secure a spot at www.circuswest.com/programs-classes/cirkids-program/

JOIN THE CIRCUS! JOIN THE FUN!

#cirkids #circuswest #lionscircus #cubscircus #tigerscircus #ringmasters #jointhecircus #sheerverve #jointhefun ... See MoreSee Less
Play
Load more
The staff and students of CircusWest work and play on the unceded, ancestral lands of the Coast Salish peoples, including the Musqueam, Tsleil-Waututh, Sto:lo, Stz'uminus, Qayqayt and Squamish Nations. We are grateful for this land and the ongoing stewardship of it by these nations.
Sign Up For Our Newsletter
Stay up to date on everything going on at CircusWest including new classes, announcements, performance details, special offers and more with our monthly newsletter. Simply enter your email address below and click on 'Newsletter Sign-Up'