Dream Big, Push Limits, and Defy Gravity—All While Having Fun
CircusWest is a comprehensive circus arts centre for all ages. We offer children, teens, and adults an opportunity to explore circus arts in an encouraging, non-competitive environment. CircusWest is a creative space where individuals can dream big, push limits, and defy gravity.
There are no upcoming events to display at this time.
Jay2019-12-18T14:49:38-08:00December 18, 2019|
Hello, David here with a CircusWest alumni interview! This time, we're chatting with a recent graduate of Quebec Circus School, Claire Hopson. We [...]
Jay2019-08-30T16:27:07-07:00August 30, 2019|
For students needing someone to talk to, a source of community, or just needing information about a difficult subject - the following organizations [...]
Jay2018-11-28T14:37:59-08:00November 28, 2018|
Dear world, Well, it's that time again---the air is getting colder, the rain is falling and the CirKids are getting ready for the [...]
A 10-month program where kids aged 3 to 18 can discover their strengths in a fun and supportive environment.
Adult & Teen
It's never too late, or too hard, or too weird to start something new and exciting. At CircusWest, adults and teens aged 13+ discover what they're really made of.​
You just need some space and equipment? CircusWest welcomes circus professionals at the PNE Garden Auditorium!
We offer private classes with our professional coaches, so you can learn at your own pace. You can also use these classes to work intensively on a particular skill.
Let our talented CirKids bring "wow factor" to your event, fair, or festival through compelling, artistic circus solos, duos, and group circus performances. We can provide for all your circus and entertainment needs from roving performers, to processions, to workshops, to circus acts, and even original theatrical circus productions.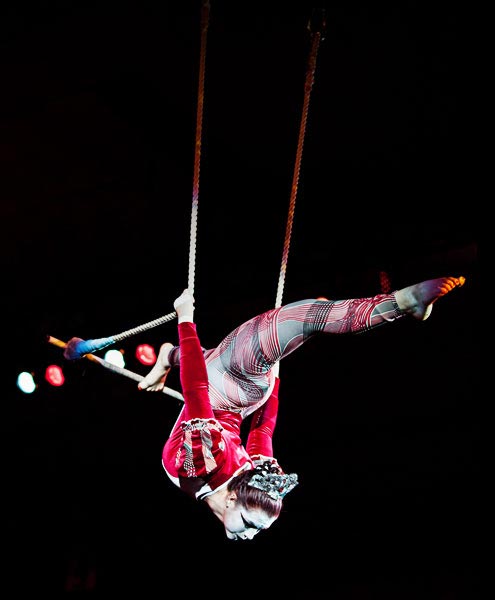 CircusWest is a one-stop shop for all things circus. Verve Inspired Circus, our corporate entertainment division, focuses on the delivery of high-quality professional circus acts and shows. If you need artistic circus with West Coast flair for your event, Verve Inspired Circus can help make your vision a reality!
LEVEL UP with CircusWest!

Start your professional circus career with 4P by CircusWest - Vancouver's pre-eminent post-secondary artist development program.

4P is designed for motivated circus and movement artists who desire high level specialized training.

- Gain training insight and develop new techniques.
- Grow stronger and increase high performance fitness
- Learn marketing and branding tools to reach new audiences
- Create original and compelling circus acts
- Work with peers to produce ensemble circus numbers
- Design theatrical circus performances

Successful applicants will train 16+ hours per week over 10 months, beginning October 2022.

For more information, audition and start date -- contact jnunns@circuswest.com

Learn advanced circus skills and prepare for a professional career with this signature performance-focused artist development program!
Space is limited - start your journey to the (BIG) TOP today!

LEVEL UP with CircusWest!

#circuswest #4P #4pcircus #levelupcircus #vancouvercircus #bccircus #provincialprepatoryperformanceprogram #nextlevelcircus #circuswestnextlevel #seatoskycircus #dreambig #pushlimits #defygravity #levelup ... See MoreSee Less
CIRCUSWEST OPEN HOUSE

CircusWest welcomed our families and members today to our OPEN HOUSE to share plans for our 2022/23 season.
As the afternoon continued, more attendees were on hand to enjoy the light lunch from Bosa Foods, networking — and a cabaret of circus acts from 12:00pm - 1:30pm from our Performance group.

We want to thank all that attended and look forward to seeing you in the stands, on committees, at work parties, in the sewing room, building set pieces, at our upcoming shows and social events.

If you missed the event, but are interested in more information about how to get involved at CircusWest — contact Artistic Director Jay Nunnd at jnunns@circuswest.com

We also look forward to seeing you and your children in the gym as we DREAM BIG, PUSH LIMITS, & DEFY GRAVITY together!

#circuswest #circusopenhouse #pne #pnecircus #pnegardens #cirkids #dreambig #pushlimits #defygravity ... See MoreSee Less
As Board Chair it was wonderful to see so many of our circus family community who came our to connect and mingle. Great fun for kids and adults. Looking forward to seeing our members more often!
COME ON DOWN!

CircusWest's OPEN HOUSE starts at 11am on the west side of the PNE Auditorium.
Come for the food, the beverage, to learn about our 2022/23 season, watch some circus and meet some other families.
The fun starts at 11am and the food and nibbles from Bosa Foods will go fast. Circus demos at 1pm!
Come DREAM Big with CircusWest!

#circuswest #circusopenhouse #pnegardens #circuswest2022 #dreambig ... See MoreSee Less
Load more
The staff and students of CircusWest work and play on the unceded, ancestral lands of the Coast Salish peoples, including the Musqueam, Tsleil-Waututh, Sto:lo, Stz'uminus, Qayqayt and Squamish Nations. We are grateful for this land and the ongoing stewardship of it by these nations.