Dream Big, Push Limits, and Defy Gravity—All While Having Fun
CircusWest is a comprehensive circus arts centre for all ages. We offer children, teens, and adults an opportunity to explore circus arts in an encouraging, non-competitive environment. CircusWest is a creative space where individuals can dream big, push limits, and defy gravity.
There are no upcoming events to display at this time.
Jay2019-12-18T14:49:38-08:00December 18, 2019|
Hello, David here with a CircusWest alumni interview! This time, we're chatting with a recent graduate of Quebec Circus School, Claire Hopson. We [...]
Jay2019-08-30T16:27:07-07:00August 30, 2019|
For students needing someone to talk to, a source of community, or just needing information about a difficult subject - the following organizations [...]
Jay2018-11-28T14:37:59-08:00November 28, 2018|
Dear world, Well, it's that time again---the air is getting colder, the rain is falling and the CirKids are getting ready for the [...]
A 10-month program where kids aged 3 to 18 can discover their strengths in a fun and supportive environment.
Adult & Teen
It's never too late, or too hard, or too weird to start something new and exciting. At CircusWest, adults and teens aged 13+ discover what they're really made of.​
You just need some space and equipment? CircusWest welcomes circus professionals at the PNE Garden Auditorium!
We offer private classes with our professional coaches, so you can learn at your own pace. You can also use these classes to work intensively on a particular skill.
Let our talented CirKids bring "wow factor" to your event, fair, or festival through compelling, artistic circus solos, duos, and group circus performances. We can provide for all your circus and entertainment needs from roving performers, to processions, to workshops, to circus acts, and even original theatrical circus productions.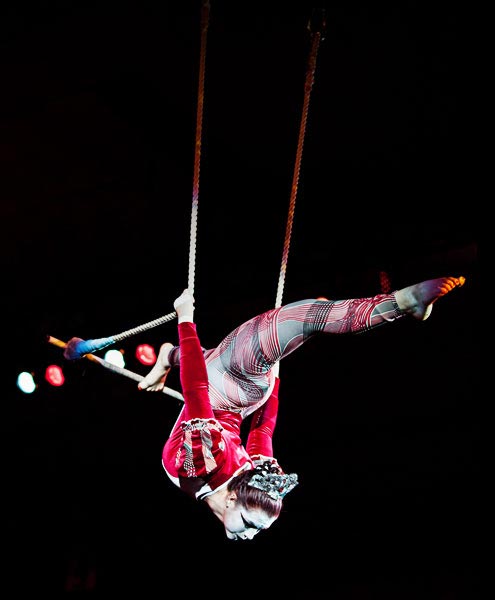 CircusWest is a one-stop shop for all things circus. Verve Inspired Circus, our corporate entertainment division, focuses on the delivery of high-quality professional circus acts and shows. If you need artistic circus with West Coast flair for your event, Verve Inspired Circus can help make your vision a reality!
SPRINGING INTO CIRCUS! CircusWest's Spring Break Camps have begun early this morning! Here, Senior Coach Brian leads the campers in a warmup before they spend the day doing acrobatics, juggling, unicycling, doing pyramids, aerials and so much more. Our camps are almost full to the brim but we have a few spaces left next week. Signup up at www.circuswest.com/camps-workshops/camps/ Spring into Circus this March! Dream BIG with CircusWest! #circuswest #cirkids #springcampcircus #eastvan #hastingspark #hastingssunrise #eastvan #dreambig ... See MoreSee Less
EARLY MORNING CIRCUS CREW! Fraser, Kay, Devon and Elliot help celebrate Purim at Talmud Torah School in Vancouver with two early morning shows. Purim, which literally means "lots" and is sometimes known as the Feast of Lots, is the Jewish holiday in which Jews commemorate being saved from persecution in the ancient Persian Empire. This is the sixth time we have performed at Talmud Torah as part of their Purim celebrations. Last time, we performed on their rooftop field with a mix of ground and aerial acts.
Happy Purim to all who celebrate! #circuswest #talmudtorahschool #purimvancouver #sheerverve #happypurim #springisnear #dreambig ... See MoreSee Less
You guys were a hit. Our students loved every minute of your performance! Thanks for coming 🙂
MARCH INTO CIRCUS!

ONLY 10 DAYS LEFT until CircusWest's infamous SPRING BREAK CAMPS commence!

Come and learn circus skills such as aerials, trampoline, acrobatics, pyramids, juggling, unicycling and more. And, to top it off, you do a show to WOW family and friends at the end of the week!

Spring Break Camps are for youth aged 8-14. We have two Spring Break Circus Camps to pick from starting March 13th.

Sign up now to secure a spot at ow.ly/RzBC50Mzzl1

Dream BIG with CircusWest!

#circuswest #Cirkids #eastvan #hastingssunrise #hastingspark #springbreakcircus #circusspringbreak #vancouverkids #burnabykids #northvankids #marchintocircus #circusstar #dreambig ... See MoreSee Less
Play
Load more
The staff and students of CircusWest work and play on the unceded, ancestral lands of the Coast Salish peoples, including the Musqueam, Tsleil-Waututh, Sto:lo, Stz'uminus, Qayqayt and Squamish Nations. We are grateful for this land and the ongoing stewardship of it by these nations.