Dream Big, Push Limits, and Defy Gravity—All While Having Fun
CircusWest is a comprehensive circus arts centre for all ages. We offer children, teens, and adults an opportunity to explore circus arts in an encouraging, non-competitive environment. CircusWest is a creative space where individuals can dream big, push limits, and defy gravity.
12:00 am
CircusWest is back for a 7th year at the annual Richmond Children's Arts Festival. Catch us as we bring circus excitement to the festival grounds and amaze and delight festival goers with our Unicyclists, Stilt Walkers, and Acrobats. This year, we bring circus outside and interact with the crowds and spread our passion of circus[...]
Richmond Art Gallery
Mar 24 @ 12:21 am – 1:21 am
12:21 am
CircusWest is excited to lead some circus workshops at Canada's largest food & health event at the Vancouver Convention Centre this March. This all-day Expo in a high energy full day celebration designed for BC families. Come on down and learn to walk on a tight wire, hand stilts and have some circus fun with[...]
Vancouver Convention Centre - East Building
May 9 @ 12:30 pm – May 12 @ 9:00 pm
12:30 pm
James and the Giant CIRCUS Peach is the circus adaptation of the famous children's book by Roald Dhal. It is the story of a young boy who befriends a colony of eccentric giant bugs who live inside a gigantic peach, and chronicles their travels around the world. The show is filled with surreal challenges as[...]
PNE Garden Auditorium
Jun 21 @ 10:00 am – Jun 23 @ 11:00 am
10:00 am
For the 8th year, CircusWest animates Creekside Park with a series of circus performances and dynamic roving characters throughout the Dragon Boat fairgrounds. Catch our feature shows twice daily and keep you eyes peeled for a cadre of circus artists, magicians, acrobats, stilt walkers and unicyclists as they bring added excitement to the Dragon Boat[...]
Creekside Park
Dear world, Well, it's that time again---the air is getting colder, the rain is falling and the CirKids are getting ready for the [...]
Words of Wisdom As the CirKid year ends, we always get ready to watch a few of our oldest students set off on [...]
Summer Intensives: Now Open for Registration! photo by Heidi Black Dear World, We have news for you. This July, you can train with [...]
You just need some space and equipment? CircusWest welcomes circus professionals at the PNE Garden Auditorium!
We offer private classes with our professional coaches, so you can learn at your own pace. You can also use these classes to work intensively on a particular skill.
Let our talented CirKids bring "wow factor" to your event, fair, or festival through compelling, artistic circus solos, duos, and group circus performances. We can provide for all your circus and entertainment needs from roving performers, to processions, to workshops, to circus acts, and even original theatrical circus productions.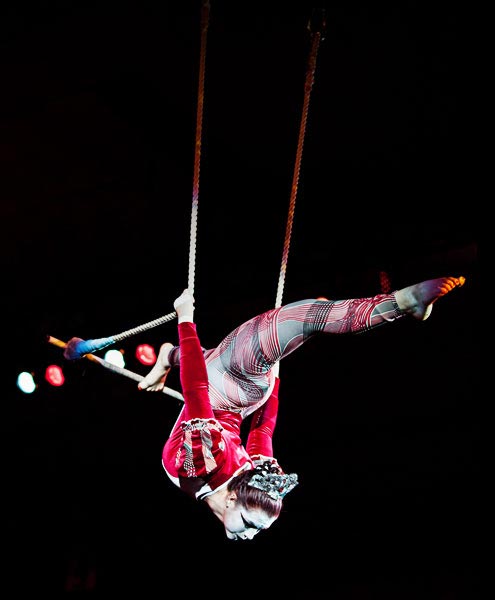 CircusWest is a one-stop shop for all things circus. Verve Inspired Circus, our corporate entertainment division, focuses on the delivery of high-quality professional circus acts and shows. If you need artistic circus with West Coast flair for your event, Verve Inspired Circus can help make your vision a reality!