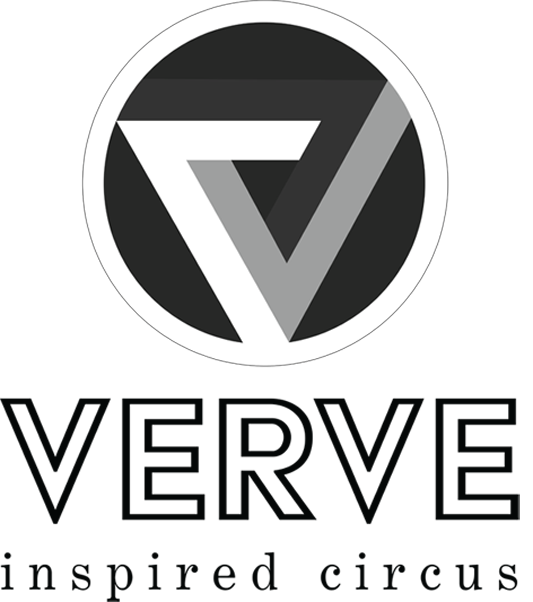 JUST ADD VERVE
VERVE INSPIRED CIRCUS IS THE PROFESSIONAL PRODUCTION DIVISION OF CIRCUSWEST.
VERVE Inspired Circus is the professional production division of CircusWest. VERVE specializes in the creation, management, and execution of top-tier spectacle and entertainment for community, corporate, and production sectors.
VERVE Inspired Circus develops custom productions, events and shows locally, nationally, and beyond. With more than 30 years of experience and a vast network of Western Canada's top creative talent, VERVE Inspired Circus is poised make your event the marquee event of the season.
INSPIRED CIRCUS
VERVE INSPIRED CIRCUS IS AN EVENT SPECIALIST PROVIDING MEMORABLE AND COMPELLING ENTERTAINMENT.
VERVE Inspired Circus is the one-stop shop for all your circus needs. We have professional circus artists available for solos, duos, and group circus acts. We can create a custom performance to fit the needs of your event and can cater to your theme. VERVE Inspired Circus also provides rigging expertise, production design, and staging services to make your dreams come to life.
VERVE creates original content for corporate affairs and stage and currently has two shows on tour for theatres currently. Recent clients have included;
FESTIVALS
Vancouver Opera Festival, Vancouver Children's Festival, Surrey Children's Festival, Whistler Children's Festival, Whistler Arts Council, Vancouver International Dragon Boat Festival, Constellation Music Festival, Vancouver Folk Festival, Salmon Arm Roots & Blues Festival, Interior Provincial Exhibition, Pacific National Exhibition, CN100 Festival, St. Albert's International Children's Festival, Harvest Haus Festival & Delta Luminary Festival.
CORPORATE CLIENTS
TEDx Vancouver, Science World, Lululemon, Mercedes Benz, Deloitte Touche, Flight Centre Canada, Lush Cosmetics International, Rogers, Telus, Coca Cola, ScotiaBank, Beedie Group, Vancouver Club, Merino Wool, YPO, Whistler Municipality & Resort, Sun Peaks Resort, Interior Provincial Exhibition, & Earls Canada
COMMUNITY CLIENTS
Circus shows and performances for communities including; Richmond, Vancouver, Coquitlam, Surrey, North Vancouver, West Vancouver, Squamish, Chilliwack, Vernon, Victoria, Kelowna, Penticton, Revelstoke, Valemount & Delta.
EVENT PRODUCERS
BrandLive, Rare Indigo Destination Management, Patrick Roberge Productions (PRP), Social Concierge, Collective X, CanTrav Destination Management, Playhaus Productions, Pacific National Exhibition, Vancouver East Cultural Centre, Vancouver Club, Siegel Entertainment & Vancouver Symphony Orchestra.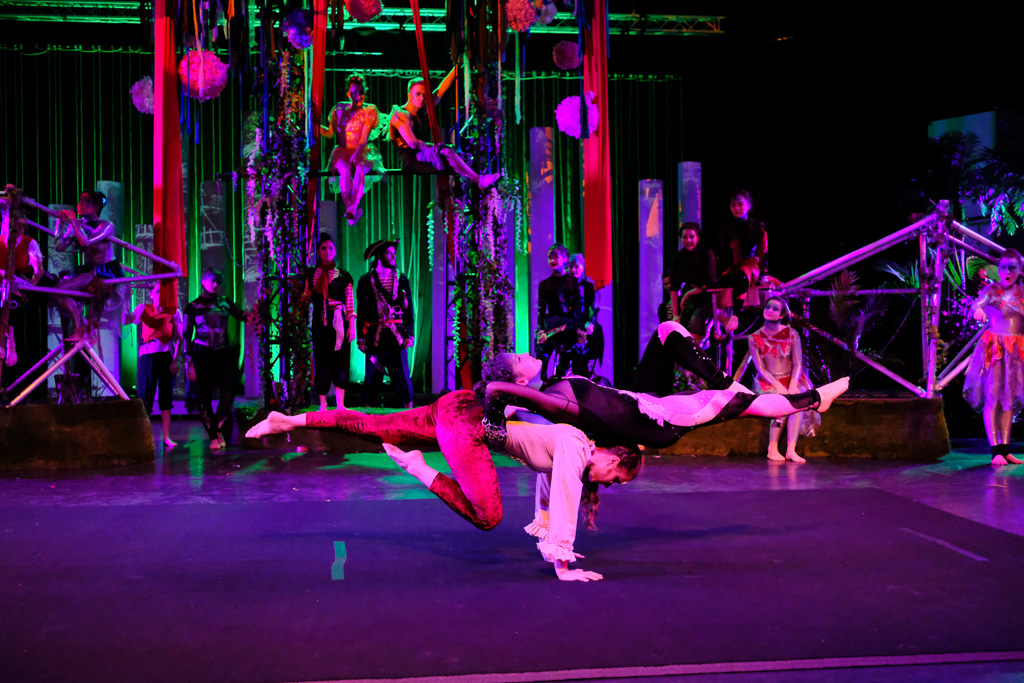 Event animation and roving performers

Solo circus acts (ground-based and aerial)

Duo circus acts

(ground-based and aerial)

Group acts

(ground-based and aerial)

Outdoor shows (complete with portable aerial rig; popular at summer fairs and festivals)

Circus shows (up to 30 minutes in length)

Festival shows (30-50 minute shows)

75-minute VERVE Inspired Circus theatrical productions

Spectacle creation and execution for large-scale events

Event production and management

Theatrical flying and rigging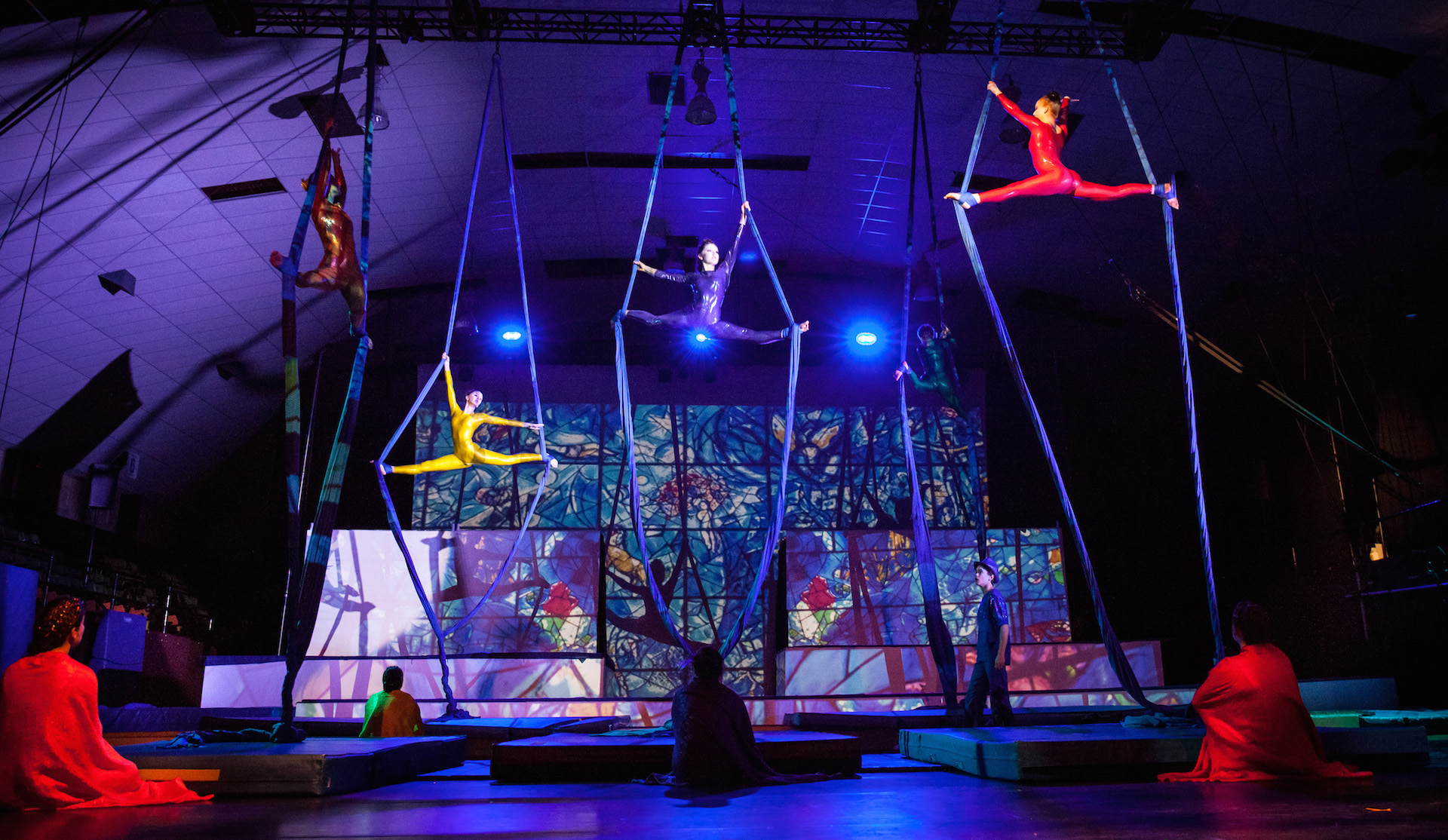 NEVERLAND
CircusWest's creation, NEVERLAND is the origin story of Peter Pan and is set in the magical land where the imagination lives and one can dream big and defy gravity.
NEVERLAND takes you on a magical adventure to the land where mermaids, pirates, and pixies reside—a land found in the minds of children and those that refuse to grow up! This is not only the origin story of Peter Pan, but also an ode to the mystical place that resides in all of us. The show features a hungry unicycle crocodile chasing Captain Hook, pixies performing bungee acrobatics, Peter learning to fly for the first time, and a cavalcade of circus acts designed to awe and astound.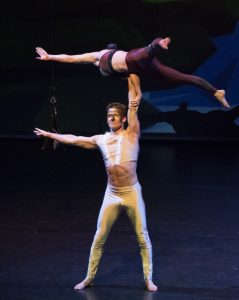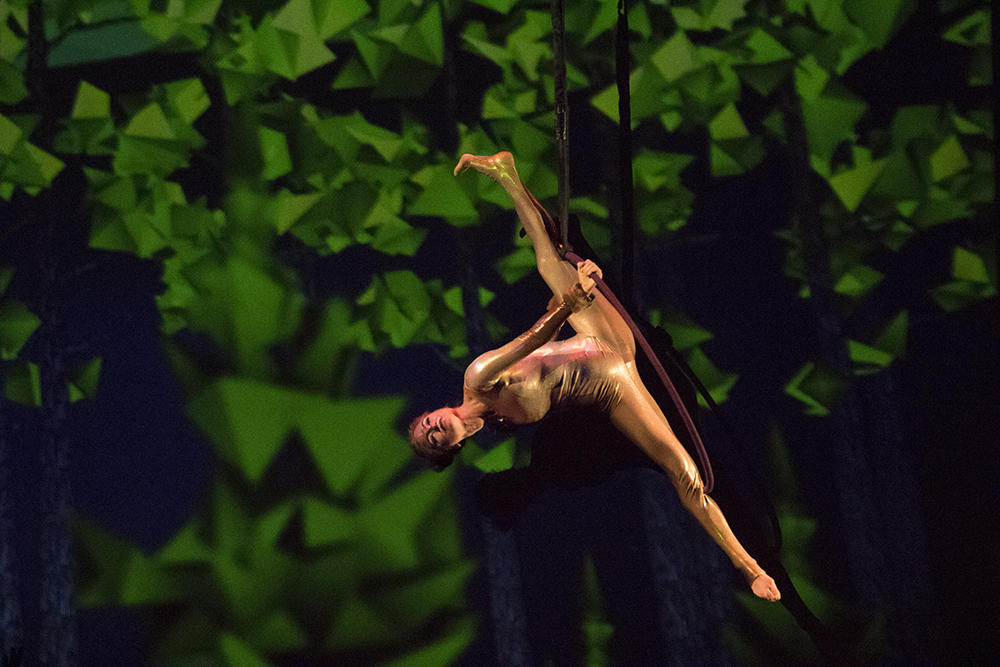 FIREFLIGHT
CircusWest's professional production division, VERVE Inspired Circus, has created a new offering for the 2017-18 season entitled FIREFLIGHT—Supernatural Circus. This circus parable tells the tale of a young hummingbird fighting a raging forest fire one drop at a time. Inspired, other animals in the forest assist and through compelling circus artistry help the hummingbird protect their fragile environment.
FIREFLIGHT features graceful aerials, stunning acrobatics, and more contemporary circus arts blending together to weave a theatrical story about the importance of protecting our environment through activism. Lush projections of a low-poly, geometric forest in the Pacific Northwest create the backdrop for this environmental tale of getting involved and taking action to protect what one holds dear.
FIREFLIGHT—Supernatural Circus features BC's top circus talent in a family friendly 50-minute show aimed at inspiring audiences through a well crafted, awe-inspiring display of human potential of movement, balance, coordination and strength. Witness the mighty eagle soar on aerial straps, the delicate hummingbird balance precariously in handstand atop an old growth tree, and the sneaky raccoon juggling his way through the forest.
FIREFLIGHT is available September 2017 for bookings. Contact jnunns@circuswest.com for details.
"Their shows are always the most popular in the series, and the audience members are enthralled from the first minute right through to the curtain call. Put this fantastic group on your stage!"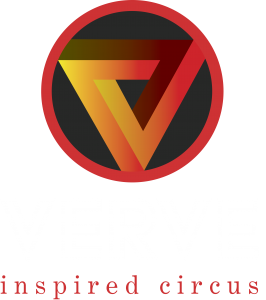 DO YOU HAVE A BIG IDEA WE CAN HELP WITH?