Dream Big, Push Limits, and Defy Gravity—All While Having Fun
CircusWest is a comprehensive circus arts centre for all ages. We offer children, teens, and adults an opportunity to explore circus arts in an encouraging, non-competitive environment. CircusWest is a creative space where individuals can dream big, push limits, and defy gravity.
Jun 21 @ 10:00 am – Jun 23 @ 11:00 am
10:00 am
For the 8th year, CircusWest animates Creekside Park with a series of circus performances and dynamic roving characters throughout the Dragon Boat fairgrounds. Catch our feature shows twice daily and keep you eyes peeled for a cadre of circus artists, magicians, acrobats, stilt walkers and unicyclists as they bring added excitement to the Dragon Boat[...]
Creekside Park
Jul 1 @ 6:00 pm – 9:00 pm
6:00 pm
Join the festivities this Canada Day as CircusWest takes to the stage at  Canada's 152nd birthday in Burnaby. Join us as we celebrate with our fellow Canadians with a circus show and workshop at Swanguard Stadium. Join the Circus with glowing hearts on July 1st
Swanguard Stadium
12:00 am
CircusWest takes centre stage at Whistler's Olympic Plaza in July for a feature performance this summer. CircusWest is excited tour the Sea to Sky Corridor with its newest circus creation, Fireflight – Supernatural Circus this July. Catch us on July 6th with our show in the plaza and roving performers on festival grounds and in[...]
Whistler Olympic Plaza
Jul 20 @ 10:00 am – Jul 21 @ 6:00 pm
10:00 am
CircusWest is excited to bring its circus shows and workshops to the the annual Vancouver Folk Music Festival. This outdoor multistage music festival takes on the third weekend of July and it will also feature an exciting schedule circus workshops, shows and cabarets in the Folk Fest Circus Zone. Runaway and join the circus at[...]
Jericho Beach Park, Vancouver
Jul 27 @ 1:00 pm – Jul 28 @ 11:00 pm
1:00 pm
CircusWest brings circus magic to the Sea to Sky Corridor at the inaugural Squamish Constellation Music Festival this summer. The Constellation Festival is 3 days and nights of music, art, food and circus fun featuring two stages and more than 40 acts of multiple genres. CircusWest will dazzle audiences with circus aerials, outdoor circus acts,[...]
Hendrickson Field
Aug 17 @ 9:00 am – Aug 18 @ 4:00 pm
9:00 am
CircusWest is excited to perform once again at the 27th annual Roots & Blues Festival in Salmon Arm. This festival is the #1 outdoor music event in the BC Interior. It is best known for presenting one of the most eclectic of musical line-ups in the country. The event features 4 outdoor stages, 40+ bands[...]
490 5th Avenue SW, Salmon Arm,
ILLUSIVE: A Peek Into The Possibilities, Part Four Last time, on ILLUSIVE: A Circus of Possibilities: in CircusWest's upcoming student production (2 more [...]
ILLUSIVE: A Peek Into The Possibilities, Part Three Last time, on ILLUSIVE: A Circus of Possibilities... In CircusWest's upcoming student production, we follow [...]
ILLUSIVE: A Peek Into The Possibilities, Part Two In CircusWest's ILLUSIVE: A Circus of Possibilities, we follow characters that have their worlds turned [...]
You just need some space and equipment? CircusWest welcomes circus professionals at the PNE Garden Auditorium!
We offer private classes with our professional coaches, so you can learn at your own pace. You can also use these classes to work intensively on a particular skill.
Let our talented CirKids bring "wow factor" to your event, fair, or festival through compelling, artistic circus solos, duos, and group circus performances. We can provide for all your circus and entertainment needs from roving performers, to processions, to workshops, to circus acts, and even original theatrical circus productions.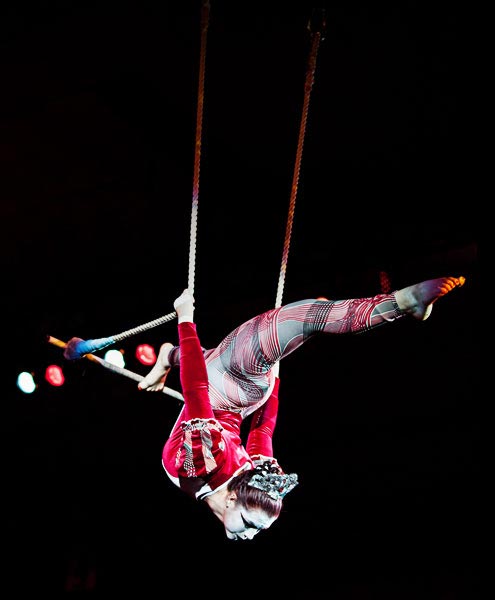 CircusWest is a one-stop shop for all things circus. Verve Inspired Circus, our corporate entertainment division, focuses on the delivery of high-quality professional circus acts and shows. If you need artistic circus with West Coast flair for your event, Verve Inspired Circus can help make your vision a reality!