Dream Big, Push Limits, and Defy Gravity—All While Having Fun
CircusWest is a comprehensive circus arts centre for all ages. We offer children, teens, and adults an opportunity to explore circus arts in an encouraging, non-competitive environment. CircusWest is a creative space where individuals can dream big, push limits, and defy gravity.
Jul 28 @ 11:00 am – 4:00 pm
11:00 am
CircusWest will offer FREE circus workshops to the amazing community of the Hastings Sunrise area in July and August. CircusWest, with support of the PNE Community Grant funds, will instruct local children, youth and passersby  on how to juggle, hula hoop, spin diabolos, build partner pyramids, balance on a slackline and unicycle. Come one! Come[...]
PNE Park on Renfrew
Aug 6 @ 12:00 pm – 3:00 pm
12:00 pm
Celebrate Pride in Vancouver with CircusWest this August! For the first time ever, CircusWest has entered the parade with our brand new CircusWest van, a 50 foot unicycle rainbow dragon, jugglers, stilt walkers and a few surprises. Come share the excitement as two dozen CircusWest performers take to the streets in this amazing event celebrating[...]
West End of Vancouver
12:00 am
CircusWest's Glowing Heart Circus show is featured three times daily (1:30, 3:30 & 6:00) on the Celebration Stage every day at the PNE. The show celebrates Canada's 150th anniversary with a dynamic blend of circus acrobatics, Chinese pole, German wheel, acrobalance, and a few surprises.
PNE
Dear Parents: if you're looking for something athletic, artistic, and engaging for your kids this summer, look no further than the circus. Nothing says [...]
Professional Training
You just need some space and equipment? CircusWest welcomes circus professionals at the PNE Garden Auditorium!
Private C
lasses
We offer private classes with our professional coaches, so you can learn at your own pace. You can also use these classes to work intensively on a particular skill.
Community Events
Let our talented CirKids bring "wow factor" to your event, fair, or festival through compelling, artistic circus solos, duos, and group circus performances. We can provide for all your circus and entertainment needs from roving performers, to processions, to workshops, to circus acts, and even original theatrical circus productions.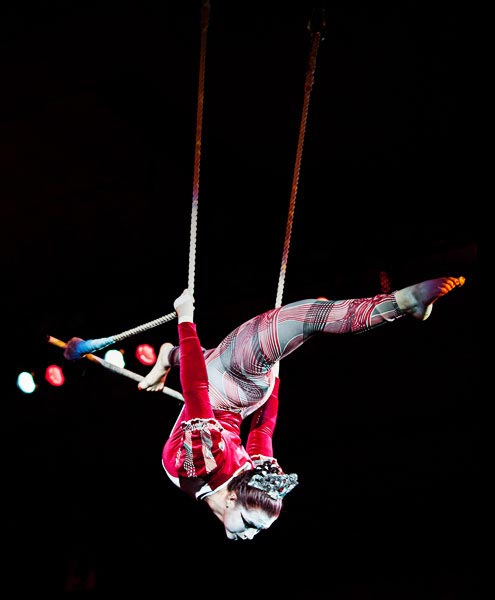 Corporate Events
CircusWest is a one-stop shop for all things circus. Verve Inspired Circus, our corporate entertainment division, focuses on the delivery of high-quality professional circus acts and shows. If you need artistic circus with West Coast flair for your event, Verve Inspired Circus can help make your vision a reality!